A conversation where we cheerfully (if sardonically) rant about
all the things that don't matter all that much and some things that do.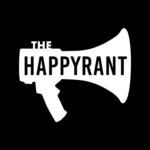 In this episode of The Happy Rant Ted, Ronnie, and Barnabas wander to and fro through a variety of topics:
1. Podcasts as the new radio
2. If there are so many writers and books, why do we keep doing it?
3. Writing idealism vs. pragmatism/capitalism
4. Writing for legacy vs. writing to "make it"
5. How do we treat younger generations well instead of dumping all over them?
Check out our sponsor:
Visual Theology, and use the code "happyrant" at checkout for a 20% discount!