A conversation where we cheerfully (if sardonically) rant about
all the things that don't matter all that much and some things that do.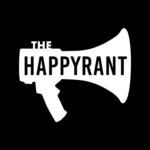 In this episode of The Happy Rant Ted, Ronnie, and Barnabas wander to and fro through a variety of topics:
1. How our book launch has felt
2. Back to school observations in 2022
3. Back to school shopping styles
4. Homework theories and summer reading
5. Preaching vs. teaching (especially to teens)
Check out our merchandise:
Be sure to check out our show store where you can find shirts, notebooks, bags, and more. Our merchandise makes great gifts and is an ideal way to look cooler than all your friends too.
Check out our sponsor:
Visual Theology, and use the code "happyrant" at checkout for a 20% discount!